Enjoy a four-day tour of the Cotswold and the Lake District
Experience the magic of the Cotswolds and Oxford with a professional driver/ guide as you are taken on a four day journey complete with accommodation and learn about the history of this beautiful part of England.
Four-day family tour
This itinerary is arranged solely for family groups due to the Corona Virus. The four-day tour includes a minibus with professional driver/guide and accommodation. Based on two people sharing Bed & Breakfast accommodation and a minimum group size of eight people, the price is £290* per person.
*Prices may vary due to numbers and availability.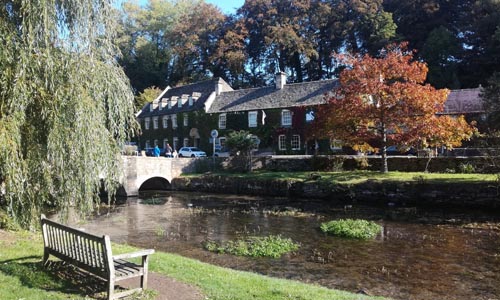 Day 1
At 09:00 the Minibus will arrive at your location and after loading the luggage we will depart for the countryside and day one of your tour.
Stopping off at some of the Cotswolds most beautiful small villages there will be plenty of time to explore and browse through the many quaint shops and cafés while taking in the relaxed atmosphere of the Cotswolds.
At around 18.00 you will arrive at your accommodation near Stratford-upon-Avon for the first night of your tour.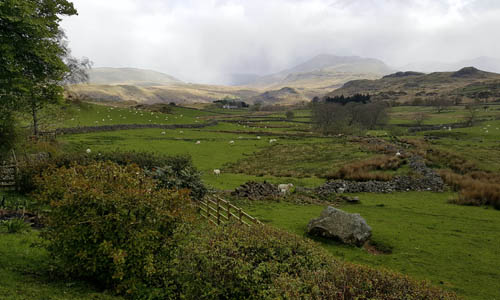 Day 2
After a relaxed
breakfast we say goodbye at 09:00 to the Cotswolds and make our way north towards the Lake District.
About half way there, we will take a leisurely break in a nice village. An opportunity to stretch the legs and prepare for the next section of the journey which takes you through amazing scenery.
We arrive in Windermere in time for an optional boat trip on Lake Windermere and afterwards you will be taken to your accommodation nearby with free time to enjoy this special place.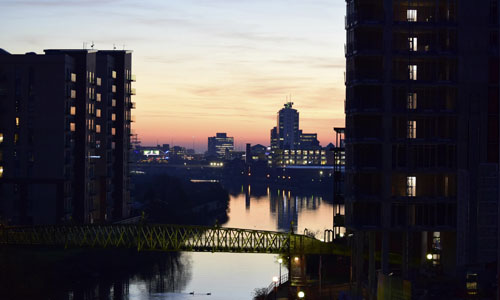 Day 3
This is a full day starting at 09:00 as we take the most scenic route through the mountains and see the many famous lakes that this area is renowned for.
There will be lots of stops along the route today as we visit places of interest and you will have numerous opportunities to photo some of England's most magnificent scenery, high in the mountains.
Afterwards you will overnight in Manchester. We should arrive at around 18.00 in good time to enjoy the ambience of this modern city.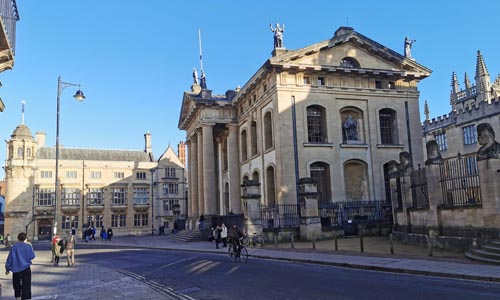 Day 4
We depart from Manchester at 11:00 and gradually make our way back towards London.
Arriving in Oxford around 14.00, your driver will point out places of interest and you will have two hours free time to use as you wish.
We depart Oxford at 16.00 for the last leg of your journey and the end to what hopefully will have been a most enjoyable experience.
What makes our tours different
Because this tour is limited to family groups of 8 – 16 people you can be sure of a nice friendly atmosphere. The modern comfortable minibus with Air Conditioning is able to take the beautiful small country roads and side streets where larger coaches cannot go and avoiding heavy traffic when necessary. There's no time wasted loading and unloading on our tour, giving you much more time to enjoy your bus tour of the Cotswolds and Oxford.
Your experienced, friendly driver/ guide will point out places of interest throughout the journey and you will see famous villages, buildings and monuments to get an overview of the best of the Cotswolds and Oxford.
Commended for our personal touch, your guide will make sure that you are comfortable at all times and enjoy a day to remember in the beautiful English countryside.
Ready to book your tour?  
Experience the magic of the Cotswolds and Lake District for just £290* per person
Professional driver/guide included.
*Prices may vary subject to number of people and accommodation availability for your group. Price based on a minimum of 8 people.
Hear what some of our clients have been saying...
We pride ourselves on giving each and every one of our customers an enjoyable experience from start to finish. Your feedback means a lot to us.
"Johns enthusiasm was infectious"
Everything about the trip was really great. John was the perfect host and a perfect driver. His enthusiasm was infectious, and we did enjoy ourselves. It was a beautiful trip and we hope to see you again soon.
Paul and Marie Conway
"Wonderful experience"
The vehicle was clean and tidy and everybody had a great trip to the Cotswolds. I would like to say a big thank you to John for a wonderful experience and I have no hesitation in recommending this tour for everybody.
Rachael and Michael
"First Class"
I booked to take a small group of students on a day trip to Stonehenge. After working as a teacher for 19 years and organising and undertaking numerous school trips, I can, in all honesty, say that his services were first class.
Joan White