Enjoy a day tour of the Cotswolds and Oxford
Experience the magic of the Cotswolds and Oxford with a professional driver/ guide as you and a small group are taken on a personable journey and learn about the history of this beautiful part of England.
What makes our tours different? 
Because this tour is limited to a small group, no more than 16, you can be sure of a nice friendly atmosphere. The modern comfortable minibus with Air Conditioning is able to take the beautiful small country roads and side streets where larger coaches cannot go and avoiding heavy traffic when necessary. There's no time wasted loading and unloading on our tour, giving you much more time to enjoy your bus tour of the Cotswolds and Oxford.
Your experienced, friendly driver/ guide will point out places of interest throughout the journey and you will see famous villages, buildings and monuments to get an overview of the best of the Cotswolds and Oxford.
Commended for our personal touch, your guide will make sure that you are comfortable at all times and enjoy a day to remember in the beautiful English countryside.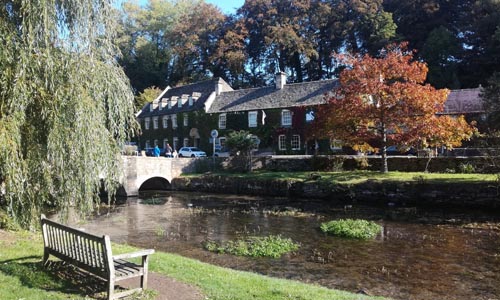 Bibury
 Depart from outside Victoria Station, London at 08.00.
The first stop is Bibury, a charming village, described by William Morris as the most beautiful in England.
You'll have plenty of time to relax, admire the architecture and take in the peaceful surroundings as you stroll past the River Coln leading to the picturesque Arlington Row.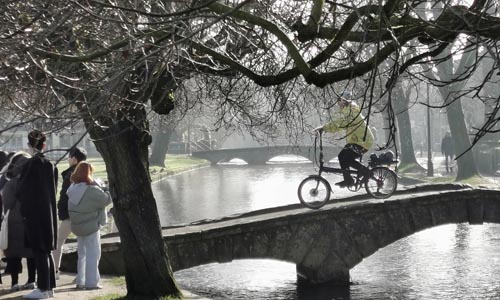 Bourton-on-the-Water
You will travel along beautiful small roads as we take the scenic route towards the rural village of Bourton-on-the-Water, known for its low bridges and traditional stone houses, regularly described as the Venice of the Cotswold.
There you will have free time to explore the many shops, restaurants and pubs along the banks of the tranquil River Windrush which runs from one end of the town to the other.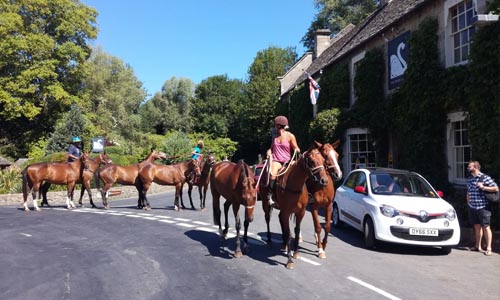 The Cotswolds
On your way to Oxford you will take in the rolling hills and meadows of the Cotswolds, designated as an Area of Outstanding Natural Beauty and home to the second largest protected landscape in England.
You'll see fine examples of some of the Cotswolds amazing stone buildings as we drive right through the centre of Burford, a typical market town in the Cotswolds.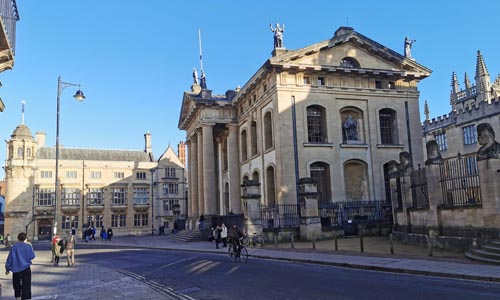 Oxford
Arriving in Oxford, there's so much for you to see as you explore this beautiful University City.
Soak up the sights from famous buildings, streets and museums to stunning monuments.
As your tour comes to an end we will arrive back to the Park Plaza Hotel, just outside Victoria Station, London for approximately 18.00.
Ready to book your day tour?
Experience the magic of the Cotswolds and Oxford for just £49 per person
Professional driver/ guide included
Hear what some of our clients have been saying...
We pride ourselves on giving each and every one of our customers an enjoyable experience from start to finish. Your feedback means a lot to us.
"Johns enthusiasm was infectious"
Everything about the trip was really great. John was the perfect host and a perfect driver. His enthusiasm was infectious, and we did enjoy ourselves. It was a beautiful trip and we hope to see you again soon.
Paul and Marie Conway
"Wonderful experience"
The vehicle was clean and tidy and everybody had a great trip to the Cotswolds. I would like to say a big thank you to John for a wonderful experience and I have no hesitation in recommending this tour for everybody.
Rachael and Michael
"First Class"
I booked to take a small group of students on a day trip to Stonehenge. After working as a teacher for 19 years and organising and undertaking numerous school trips, I can, in all honesty, say that his services were first class.
Joan White